Work from Home Jobs in Nigeria for Beginners: Entry-Level Positions and Skill Requirements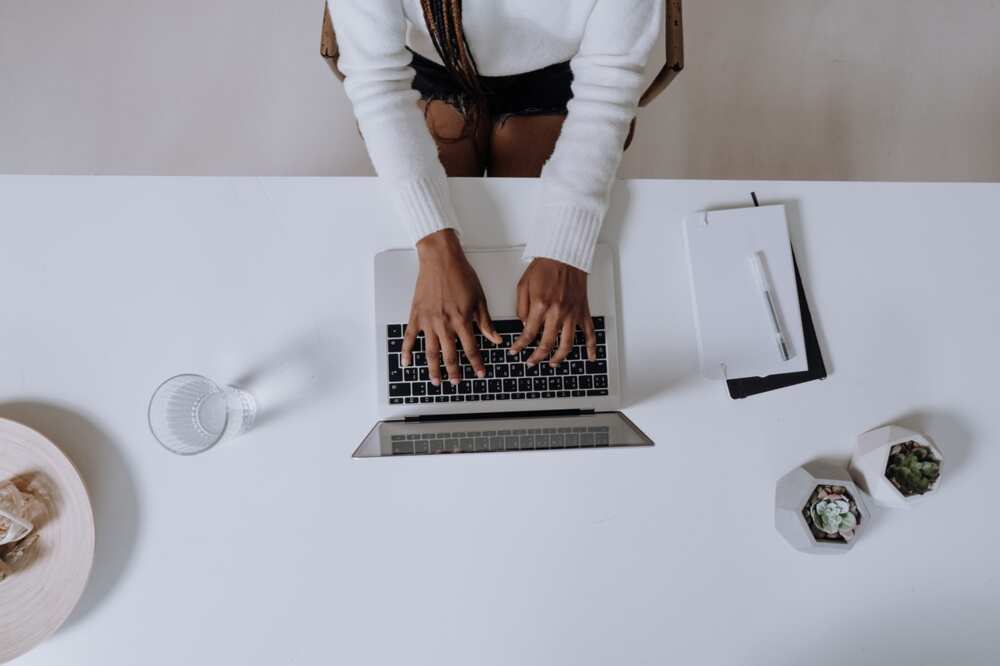 In the last few years, remote work has been the order of the day, and this work-from-home job took to its heels when the pandemic hit the whole world. Since this has happened, so many people living in Nigeria prefer working from home to the traditional way of going to the office. The beautiful thing is that there is also a lot of work from home jobs in Nigeria, whether you are a mid-level or entry-level position person. All you need to do is be sure of your skills, know the requirements, and you are ready for the remote job marketplace.
The benefits of working from home jobs in Nigeria
Working from home can be one of the blessings you will ever have when it comes to your career. This is because it gives you a lot of opportunities for other things, which is why many Nigerians are after work from home jobs.
Flexibility:

Working from home gives you more control over your schedule and work at your own pace. This is especially beneficial if you have other responsibilities, such as caring for children or elderly parents.

Reduced Commuting Time and Costs:

Traffic congestion is a common problem in Nigerian cities, especially during peak hours. Work from home eliminates the need for transportation and saves time and money.

Increased Productivity:

Working from home can increase productivity by eliminating distractions and providing a more comfortable working environment. This can lead to improved work quality and faster completion of tasks.

Improved Work-Life Balance:

Working from home allows you to balance your work and personal life better, as you can schedule your appointment around your commitments.

Cost Savings:

By working from home, you can save money on expenses such as lunch, work clothes, and other miscellaneous costs associated with working in an office environment.

Reduced Stress:

Working from home can reduce stress levels associated with commuting, office politics, and other workplace stressors.
Skills needed to get a work-from-home job in Nigeria
You must have various skills to land the kind of work you want to find a work-from-home job in Nigeria. In Nigeria, the following skills are in demand for positions that you can try from home:
Communication skills: Most work-from-home professions need practical communication skills, especially virtual interactions with clients or coworkers.

Time management skill: You must practice self-control and efficient time management to work from home. This calls for setting priorities, staying focused, and meeting deadlines.

Computer Skill: You need basic computer abilities, such as Microsoft Office and Google Suite competency, because most work-from-home jobs demand computer use.

Technical Knowledge: You must have the required technical knowledge and competence to seek a job that requires technical abilities, such as web development or graphic design.

Writing Abilities: You need to have strong writing abilities and the ability to produce compelling material if you want to work in positions that involve content curation, such as social media management or freelancing.

Customer Service Skills: If you're searching for a position that requires you to engage with customers, you should be patient, have strong customer service abilities, and be ready to handle challenging clients.

Problem-Solving Skills: You must be able to work through issues on your own and think of original solutions for potential problems.

Organizational skills: When working from home, you need to be well-organized. Candidates who can manage deadlines, timetables, and projects while maintaining a clean workspace may be sought after by employers.

Self-motivation: Working alone at home can be isolating, and productivity demands self-motivation. Candidates who can work independently, maintain attention, and take the initiative may be a hot cake for employers.

Language skills may be crucial for careers like content authoring or online coaching. Those having a solid command of the English language or other related languages may be sought after by employers.
Combining these talents can improve your chances of finding a job in Nigeria that allows you to work from home. Depending on the job, employers could also have specific requirements for education or experience. Examining the position's requirements and modifying your cover letter and resume to correspond with them is critical.
Do you need a CV/resume to work remotely in Nigeria?
The answer is yes; if you want to work remotely in Nigeria, you need a resume. For job searchers, a CV or resume is crucial for showcasing their abilities, background, and credentials to prospective employers. Your CV/resume should emphasize your appropriate education, experience, capacity for autonomous work, and efficient time management when applying for remote work employment in Nigeria. Your resume should include any qualifications, training, or degrees that illustrate your competence.
It's crucial to customize your CV/resume for each job application and to draw attention to the qualifications that best suit the position. To boost your visibility and highlight your work, consider developing an online presence through personal websites or business social media profiles. In conclusion, having a quality CV or resume is crucial when looking for remote jobs in Nigeria since it can make you stand out from the competition and improve your chances of getting hired. You can try out our CV or Revamp service for a better resume to land that job.
Work-from-home Jobs for Entry level positions and Beginners in Nigeria.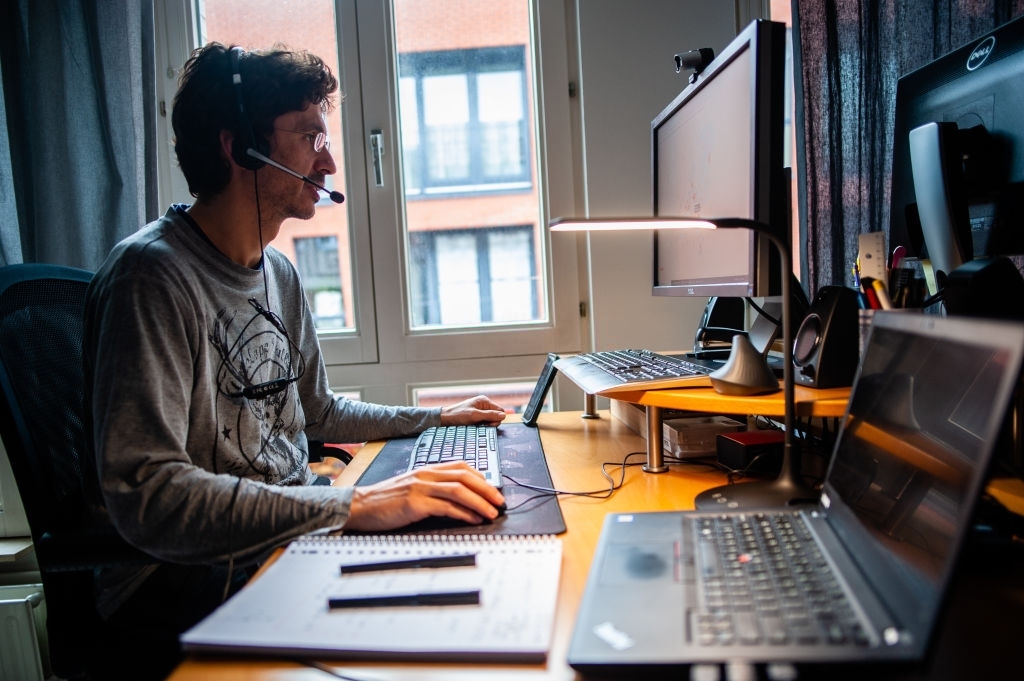 There are different types of jobs that you can do from home, provided you have the necessary skills and also meet the requirements for such jobs. Whether you are a beginner or in an entry-level position, there is something for you. Here are some work-from-home jobs for entry-level positions and beginners in Nigeria:
Freelance Content Writer
Writing content for websites, blogs, or social media platforms is part of this work. No experience is necessary, but you must have strong writing abilities, be creative, and be able to research and write about various subjects and content.
Virtual Assistant
This position entails providing remote administrative support to companies or business owners. Although no prior experience is necessary, but having excellent communication and organizational skills and familiarity with Google Suite and Microsoft Office is essential.
Data Entry Clerk
As a Data entry clerk, your work is visible when you work on different databases on the computer systems. Although no prior experience is necessary, excellent typing abilities and attention to detail are vital.
Social Media Manager
Managing social media profiles for organizations or people is part of some company's employment. Understanding social media platforms and strong communication skills are essential, but no prior experience is necessary.
Online teacher/ Tutor
The use of various video conferencing technologies, will assit people who want this position to help students with their academic work. Although no prior experience is necessary, but having a strong exepertise in the field of study and the capacity to educate and explain is what will make you handle this position well.
Customer Service Representative
Your work is to answer customer questions and concerns by chat, phone, or email. Prior experience is optional. But, having strong communication skills, patience, and the capacity to deal with challenging clients is essential.
Transcriptionist
Transcribing audio or video recordings into written form is part of this work. Although having prior experience is unnecessary, it is ideal to have strong listening, typing, and attention-to-detail abilities.
In conclusion, these work-from-home positions provide novice and entry-level individuals the chance to build expertise in various industries, a flexible schedule, and the comfort of working from home.
What is the work from Home Jobs for Moms in Nigeria?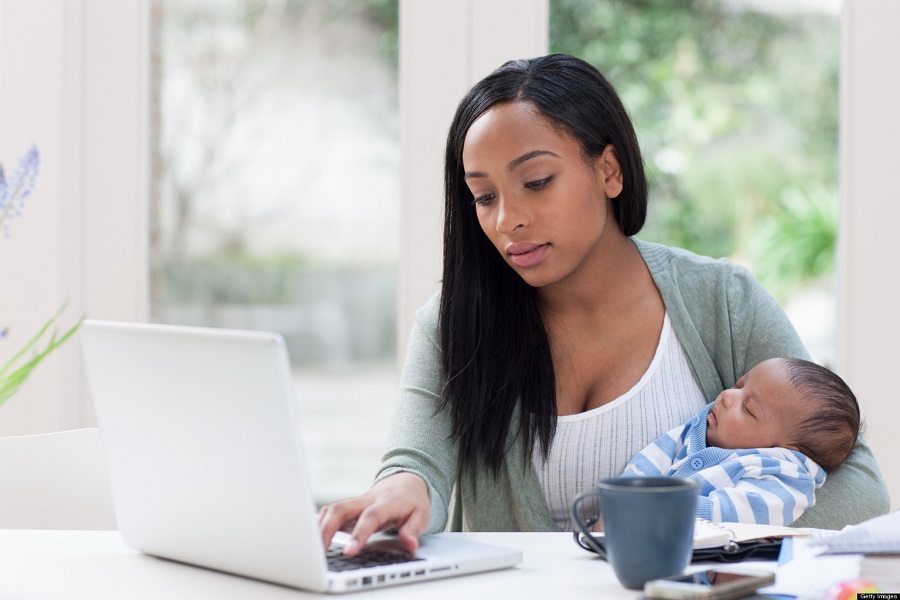 As a mom who is taking care of her child and wants to work from in Nigeria, there is various work you call for as well. You can take up a virtual Customer Service Representative, Transcriptionist, Online teacher/ Tutor, Freelance Content Writer, Data Entry Clerk, or Social Media Manager. You also work as a beginner or an entry-level position person and work from home in Nigeria.
These work-from-home positions give mothers in Nigeria the freedom to juggle their obligations to their children and their careers. Developing a routine and setting ground rules is crucial to ensure efficiency and a healthy work-life balance while working from home with kids.
Which company will pay you to work from home in Nigeria?
In Nigeria, several businesses provide work-from-home options, and they the online companies from overseas, some of which are:
Upwork:

This is a worldwide network that links independent contractors with clients. Writing, data entry, web development, and other professions fall under various employment classifications.

Fiverr:

There are many different services available on this international freelancing marketplace, such as graphic design, writing, programming, and others.

Freelancer: With the help of this platform, corporations, individuals, and freelancers may work together on a range of projects, including writing, web development, design, and more.

TranscribeMe:

 This transcription business employs freelancers to transcribe audio files.

Amazon:

 Virtual assistants and customer service professionals can work from home for this organization.
There are a lot of trustworthy businesses in Nigeria that provide work-from-home options. There are some companies that have been running a work from home policy, and will be willing to hire you. Please do your homework and only apply to reliable companies with a history of paying their employees on time and providing enough support. When doing your home work, ensure that the work states remote position before applying for any of them, and you can search for them here at Hub for Jobs.
---
Next Post
Top leadership skills to build your resume